The NEW ZipNVR range
with auto-detection and configuration of IP cameras.
Zip by name, ZIPPY by nature!
ZipNVR - Professional CCTV for businesses and homes.
Not available for retail - Installers please use our "Contact us" form.
Thank you, Zip Team (based in Derbyshire, UK)
Software Registration
---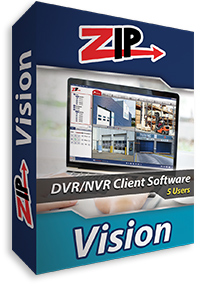 5 FREE user licences are supplied with every ZipNVR and ZipDVR. Extra licences are available to buy and download.
Once you have installed your ZipVision software it needs to be registered to confirm its use is authorised.
On successfully registering, you will be given the opportunity to download a registration file. You will need to take this file to the computer with the software on and complete the registration process.
Register online
Buy and download extra licences
---