Zip IP CCTV - the easy to fit IP CCTV system
---
The ZIP IP range consists of a complementary range of cameras and NVRs (Network video recorders) that work seamlessly together. You literally plug them in and they work! Some ZIP NVRs feature "Power over Ethernet" (PoE) so they actually also power the cameras directly removing the need for your CCTV cameras to have a separate power supply. Installation couldn't be easier!! Pure plug and play.
Why IP CCTV?
IP CCTV has actually been around for quite a while now with the first IP cameras being launched over 20 years ago in 1996!
Up to quite recently a lot of IP equipment on the market had poor compatibility with equipment from other manufacturers as each competed with unique features and methods of operation. ONVIF was established as a body between 3 major IP CCTV manufacturers, Axis, Bosch and Sony to try to make equipment more compatible but with so many new manufacturers around the world starting up compatibility has always been an issue for IP CCTV installers.
We chose to hold off producing a wide range of IP equipment until we thought the time was right and compatibility was much, much better, we believe that the time is now perfect so we have launched a new range of IP CCTV equipment called "ZIP".
It's called ZIP as it features a high compression video codec and also it's super-fast to install and learn...
ZIP by name Zippy by nature!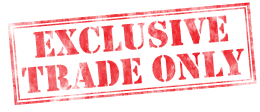 The ZIP range is available EXCLUSIVELY to the professional CCTV trade so unlike other brands you won't see it everywhere online like Amazon, eBay etc.
Watch the video of the new Zip PRO phone app here!