The NEW ZipNVR range
with auto-detection and configuration of IP cameras.
Zip by name, ZIPPY by nature!
ZipNVR - Professional CCTV for businesses and homes.
Not available for retail - Installers please use our "Contact us" form.
Thank you, Zip Team (based in Derbyshire, UK)
Kontrol & Kommand - what is it?
---
Kontrol & Kommand is a superb way of adding almost endless functionality to your CCTV system. Using the ZipVision Client Software it is easy to control 3rd party devices over the Internet for an extra "SMART" home or business.
The add-on Kontrol & Kommand module is low cost but can activate timed relays to carry out a range of tasks such as:
Opening gates, barriers, doors
Switching on/off lights, air con, heating even power to a building
Activating sirens, strobes, bell boxes.
What's more Kontrol & Kommand doessn't just create one standard relay, it produces 8 timed relays allowing devices to be switched off after a time of your choice. 31 of the modules can be used in tandem creating an astounding 248 timed relays in total.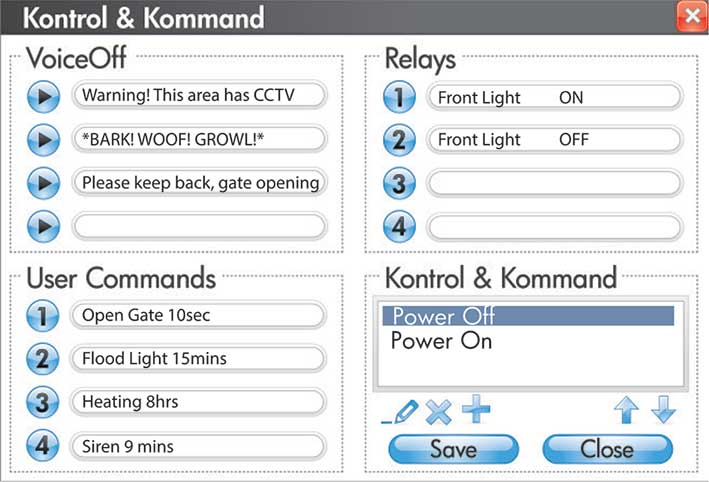 It really is ZIP by name Zippy by nature!
---