The NEW ZipNVR range
with auto-detection and configuration of IP cameras.
Zip by name, ZIPPY by nature!
ZipNVR - Professional CCTV for businesses and homes.
Not available for retail - Installers please use our "Contact us" form.
Thank you, Zip Team (based in Derbyshire, UK)
ZipNVR - Quick Start Guide
---
Our ZipNVR really is child's play to use and features built-in help guides to make it even easier to carry out those essentials tasks such as copying data onto a USB stick.
Take a look at our electronic Quick Start Guide for more detailed information on how the ZIPnvr works.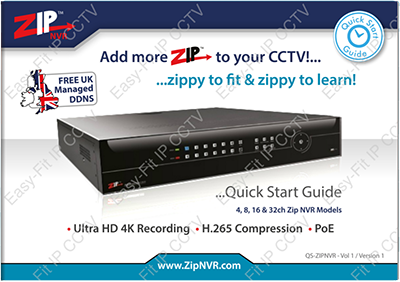 Zip - IP Camera Manual
---
Plug and play with the ZipNVR, they couldn't be easier to fit.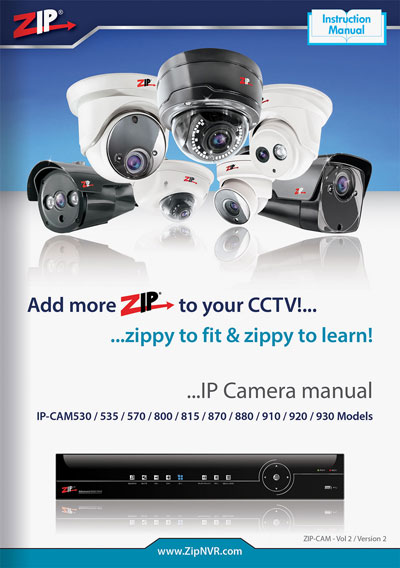 ---